XCOPY
The XCOPY NFT artist is often associated with images of skulls, hallucinating frogs, and gaudy skeletons. XCOPY specializes in creating illustrations with fun cartoon-like looks, however, with black outlines and darker backgrounds. XCOPY NFT artist himself explains it like he is investigating death, apathy, and dystopia via buckled pictures. His outstanding images are still a threat to those with epilepsy because of glitchy motion effects. The style of NFT artist XCOPY resembles the old 2009-2014 GIFs from Tumblr.
Who is XCOPY?
But finally, who is XCOPY? The offline personality of the XCOPY artist is unknown. The only thing he let the world know is the location in London. The strongly established artist also places updates on Tweeter to announce new XCOPY artworks.
The guy has been around since 2018 and has already generated thousands of sales from his different collections. They include these XCOPY digital arts that caused a rapid rise in his popularity:
'A Coin for the Ferryman' ($6 million)
'Some Asshole' ($3.8 million)
'The Rabble on the TV' ($378 thousand)
Most of the works by the outspoken XCOPY NFT artist address the issues of capitalism and social problems.
The best XCOPY artworks
Afterburn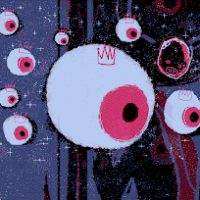 DEATHLESS #820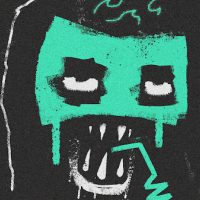 Guzzler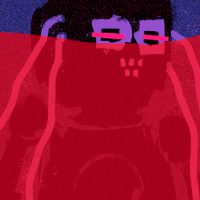 REACHBACK #3134
See other NFT artists