Jose Delbo
Jose Delbo is a comic magazine illustrator who has worked in the design sphere for ages and has recently become a superstar producing fresh and thought-provoking digital drawings. The Jose Delbo NFT artist worked for Lone Ranger and Judge Colt companies, but he hanged on every opportunity before finding himself at successful agencies. 
Who is Jose Delbo now, and what is he creating? Teaming up with Apollo NFT Studios, the 87-year-old illustrator is working on the new blockchain superhero metaverse, Satoshiverse, where there are similar conflicts in the real world. They devised many characters like The Defenders of Fiat (rich and powerful people against blockchain flourishing). Previously, Jose Delbo NFT artist sold over $1 million worth of Wonder Woman NFTs made with Hackatao.
Who is Jose Delbo?
Very often, Jose Delbo artist starts by using the old ink and paper to draw the fresh NFT, then digitalizes the image, and the team of 3D animators brings Jose Delbo artworks to life. Jose Delbo digital arts are living proof that it's never too late to live a dream, and it is always worth it to showcase your accomplishments. 
Today the average price for an artwork by the NFT artist Jose Delbo is $357. Among his most recent sales are NFTs 'Heroes Playing Poker' (painterly and modern editions) and ' Captain Apemo', a Bored Ape-themed digital image.
The best Jose Delbo artworks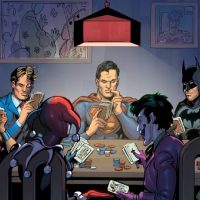 Heroes Playing Poker - Modern Edition
Heroes Of The Blockchain - Classic #17
Death - The Rider #8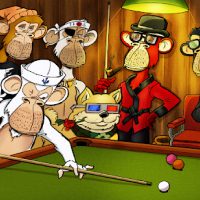 A Boring Game Of Billiards #12
See other NFT artists