WhIsBe
If you read the news about last year's most impressive NFTs, you couldn't miss the outstanding NFT under the name 'Not Forgotten, But Gone,' which went for $ 1 million. Today, the idem stands just beside other the most expensive NFTs by creators, such as Beeple and Pak
Who is WhIsBe?
Now, who is WhIsBe? Is it a single person or a team? 
To tell the truth, the author's personality remains anonymous, so any variant is possible. What we know more surely is that the name of WhIsBe NFT artist is a blend of short for 'What Is Beauty,' and the author hiding behind the pseudonym is a New York's School of Visual Arts graduate.
The main goal pursued by WhIsBe artist is communicating the message to a wider audience than only those who visit galleries and museums. On the one hand, WhIsBe artworks are innocently simple and straightforward. On the other hand, there are deep messages encoded in the pictures. 
For instance, there's his 'Extinction' series of NFTs that brings attention to the problem of endangered and going-extinct species. Many of these items include animation and hook the viewer to rethink their attitudes to the problem. Another way that WhIsBe digital arts are useful is the donations to wildlife saving organizations from selling NFTs. Or, there is a recent NFT collection containing Vandal Gummies made using the colors of the Ukrainian flag with the purpose of helping the people of Ukraine overcome Russian military aggression.
With a background in street art, WhIsBe NFT artist blends the key themes from this sphere with the ideas relevant to global brands and different cultural issues. Since 2020, the anonymous genius NFT artist WhIsBe has made it to the Top 10 NFT authors in the whole world.
The best WhIsBe artworks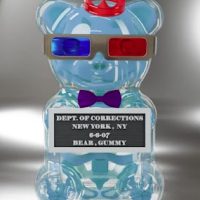 63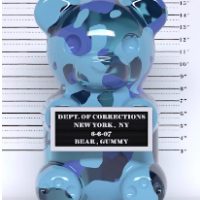 Vandal Gummy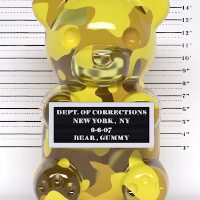 Vandal Gummy
Karma Key 1
See other NFT artists