Videodrome
Videodrome, whose pseudonym is otherwise written as VideoDrome, is the up-and-coming artist who has sold 42 digital pictures by now and is included in the top 10 sales of all time in the NFT sphere. Even though he quit making NFTs in 2018 and is not active right now, he remains an icon in the field. 
Who is VideoDrome, and what else do we know besides his pseudonym? This guy's real name is Robbie Barrat His total artwork value makes altogether $5,459,169.83, or 3,516.147 ETH, according to CryptoArt.io. Videodrome NFT artist is now 22 and has tried his hand at AI since high school, which later led to making AI-based Videodrome digital arts.
Who is Videodrome?
The key in Videodrome artworks is using AI software to distort images 'to create something that is not classical,' as the author said in one of the interviews. Videodrome NFT artist is known as a fan of the 'generative adversarial networks' (GAN) method.
Average art pieces by VideoDrom esell at the amazing price of $331,264. The most famous collections by NFT artist Videodrome include:
AI-Generated Landscape Paintings

AI-Generated Nude Portrait
Videodrome artist also organized the first ever Christie's Art and Tech Summit dedicated to learning the implementation of technologies in art.
The best Videodrome artworks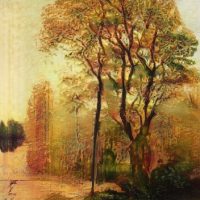 AI Generated Landscape Painting #2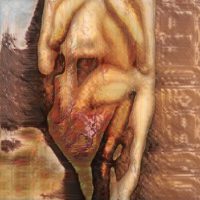 AI Generated Nude Portrait #7 Frame #96
AI Generated Nude Portrait #7 Frame #184
AI Generated Nude Portrait #7 Frame #262
See other NFT artists