 Refik Anadol
A popular art space creator Refik Anadol NFT artist is a synonym for an unusual mix of natural and virtual experiences in NFT collections.
In reality, Refik Anadol artworks are better to watch for some time than to see quickly. Installations by Refilk Anadol artist are a magnificent view where colors and parts transform and move. Some call it the cycle of life, which gives viewers a sense of relaxation. So, how did Refik come to creating this form of art therapy, and who is Refilk Anadol?
Who is Refik Anadol?
Refik Anadol is a Turkish-American artist delving into AI-based NFT artworks. He is also an enthusiast of machine learning and data aesthetics. Some of the most known Refik Anadol digital arts from the Machine Hallucinations collection include Mars and Space themed artworks. The man had a passion for digital art long before he was publicly known as the Refik Anadol NFT artist and started fun and crazy programming at the age of 8. More immersion into a truly artistic digital world he got while being a student in Istanbul. Since 2009 he has been playing with data sculptures and made the term 'data painting.'
His artistic goal Refik Anadol NFT artist describes as reflecting profound ways of human and machine interaction, displaying thinking process, and creating revolutionary beauty of data pigmentation with AI. In the near future, NFT artist Refik Anadol aims to take the topics of collective human experiences and appeal to wider audiences.
The best Refik Anadol artworks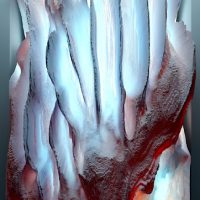 MACHINE HALLUCINATIONS _ MARS LANDSCAPES - C #2730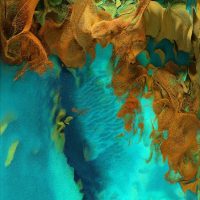 Machine Hallucinations - Mars - A #862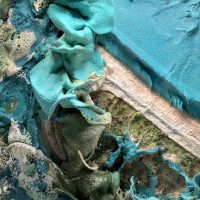 Machine Hallucinations — Space _ Earth Still #4296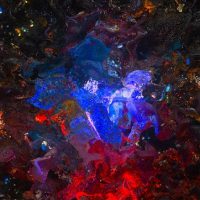 Machine Hallucinations — Space _ Galaxy Still #5496
See other NFT artists