Micah Johnson
From the dawn of honing his creativity, Micah Johnson has been a big figure in the NFT world. This started with having enough free time and exploring the possibilities within non-fungible art pieces that continue to provoke conversations all around the globe.
Who is Micah Johnson, and what is his mission? Micah Johnson NFT artist is most widely recognized for his unique character— Astronaut boy in a helmet, Aku. At his nearly 30, he established an art studio in New Hampshire focusing on both digital and physical canvases. His goal is described as making NFTs and crypto available to everyone, especially people of color.
In fact, the initiative was inspired by an overheard mom-son talk and a question, 'Can astronauts be black?' Now, Micah's Aku is a universal symbol of freedom, dreams, and open possibilities for people with different backgrounds and of all nationalities.
Who is Micah Johnson?
With this character, Micah Johnson artist managed to create a large fanbase and, over a year's time, produce $10,000 in revenues from selling Micah Johnson digital arts. The history of the NFT also knows Micah Johnson NFT artist as someone who purchased the first NFT movie deal ever. Right now, NFT artist Micah Johnson is targeting the wider adoption of the web3 concept.
The collection of Aku Micah Johnson artworks is currently sold out. In total, the sales resulted in nearly $30 million worth of sales volume.
The best Micah Johnson artworks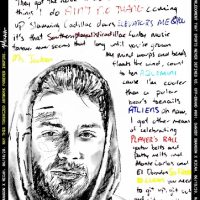 Dansby Swanson 'OFF-BRAND' #001 #4750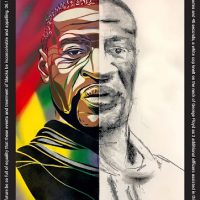 George Floyd Portrait #560
Save U.S.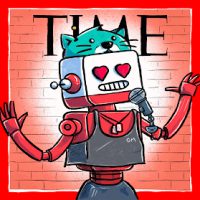 TIMEPieces x Robotos_ Entertainer of the Year
See other NFT artists