Larva Labs
Larva Labs NFT artist is a team of technologists founded back in 2005 who used to work creatively on the development of different kinds of software. The company is based in New York and, in a wide sense, is developing apps for iOS and Android. 
Who is Larva Labs?
The Larva Labs artist team consists of Matt Hall and John Watkinson, who used to design games and even genomic analysis programs until they got into crypto art. NFT artist Larva Labs is known to be partnering with Microsoft and Google. 
Knowing more answers to 'who is Larva Labs?' let's overview some of their most celebrated NFT projects.
Many of these Larva Labs artworks measuring 24×24 pixels are sold in auctions (such as Christie's and Sotheby's) for millions of dollars. For instance, 'Covid Alien' went for $ 11.8 million. There are 10,000 items in total.
Meebits are 3D voxel characters made by an algorithm creating custom virtual images traded with the help of a custom marketplace that takes no trading transaction fees. 
This Larva Labs digital arts project was launched as an experimental art running on the Ethereum blockchain. Everyone could take part in creating them with one donation and become the first glyph owner. In total, 512 glyphs were created before the opportunity was closed. 
So, Larva Labs NFT artist is clearly a team that harbingers the rise of NFTs.
The best Larva Labs artworks
#980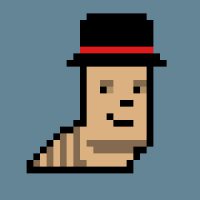 #2783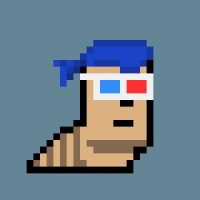 #3610
#4561
See other NFT artists