Justin Blau
Back in 2018, Justin Blau NFT artist founded a music festival based on the blockchain where participants just scanned QR codes and could earn valuable collectibles. Ever since that debut, the NFT artist Justin Blau intrigued the world with his albums, such as Ultraviolet which contained theme-related NFTs. Most of the song-tied Justin Blau NFT artworks represent the dynamics of music. These Justin Blau digital arts sold for an incredible $12 million in the record-breaking short time of 24 h.
Who is Justin Blau?
But who is Justin Blau behind his creative work? Justin Blau, a Las Vegas DJ producer with his stage name 3LAU, was one of those initially interested in the sphere of crypto coins and an early investor. A few years later, in 2021, Justin Blau artist founded a music platform Royal aimed at purchasing Justin Blau artworks — music NFTs to own their favorite songs, which were estimated to be worth $55 million in worth.
Justin Blau believes that each NFT platform should mimic real-life behavior. This makes him quite a perfectionist since, if we look at most platforms, such hubs don't exist yet. The main concern for Justin Blau NFT artist is to fulfill 2 goals: represent the inner worth of a music piece's copyright ownership stakes and give the chance to have an emotional value of owning something related to the exclusive music space.
The best Justin Blau artworks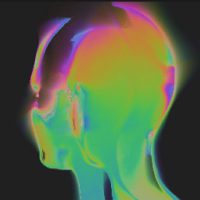 FACES #3722
FLUX #38
FLUX #108
ULTRAVIOLET #41
See other NFT artists