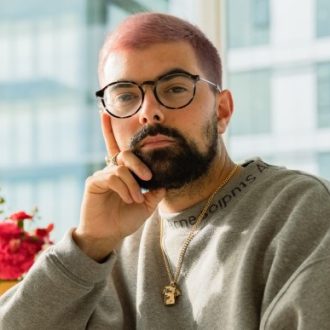 Fvckrender
The renowned Fvckrender NFT artist who currently resides in Vancouver is a former 3D art software maker. As an early school dropout, he began his career as an amateur 3D art maker when he was still working at a restaurant. At that time, he initiated the ritual of making 1 image a day and continued it for 5 years to come. 
Later, he saw many of his friends sell their own art and get paid with crypto, so that motivated him to become the new NFT artist Fvckrender. Yet, he had no desire to pursue someone else's vision and tried to go his own way in virtual art. As we can see, it was a success, and, as Fvckrender NFT artist himself says, the web helped him create his own world that we know as the metaverse.
Who is Fvckrender?
The Fvckrender artist is most known for his futuristic style with mechanical elements. Yet, the artist himself has never aimed at the professional arena. Fvckrender digital arts are more a kind of self-therapy and unwinding activity to help him go through trauma, passiveness, and boredom. 
Who is Fvckrender in the world of NFTs? 
First and foremost, Fvckrender artworks together make a metaverse of moving artworks. The LVCIDIA metaverse is full of sculpture-themed digital items called to reflect the beauty and, at the same time, fragility of humans. The recent collection FVCK_AVATAR includes nearly 13,000 one-of-a-kind avatars that picture humans in various conditions and states.
The best Fvckrender artworks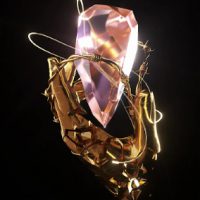 MIND STONE
POWER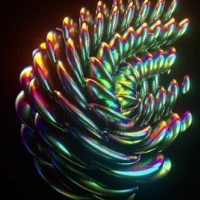 ENDOSYMBIOTIC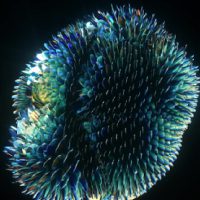 CYANOBIONTS
See other NFT artists