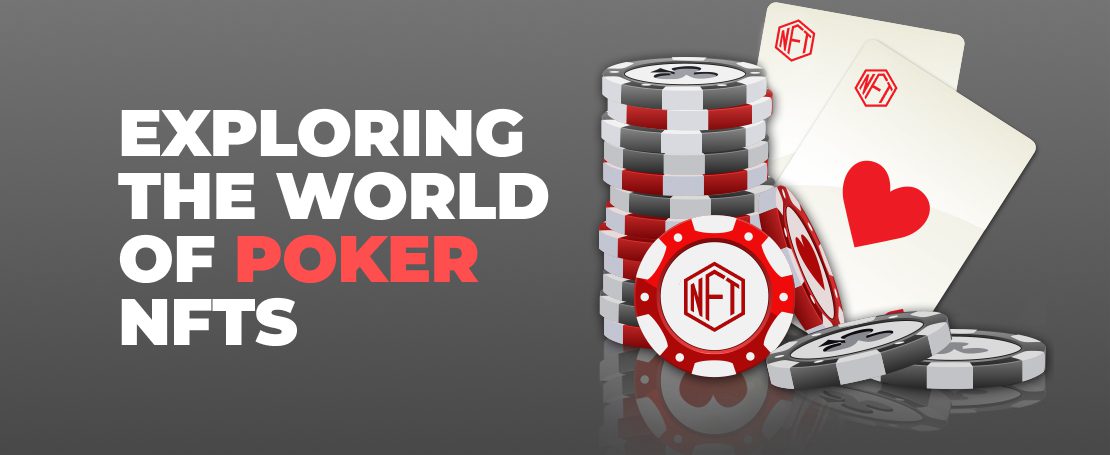 December 13, 2022
Exploring The World of Poker NFTs
The NFT space is constantly growing, with different industries getting on board and exploring possibilities.
The online gaming sector, known as iGaming, is an industry heavily impacted by NFTs. The iGaming sector is growing rapidly, encompassing online casinos and poker, both of which are slowly seeing improved legal status across the United States. Online poker is particularly interesting; currently, only five US states have legal online poker, which means limited real money games, but more opportunities within the play-to-earn (P2E) market. Games such as Polker operate on crypto and offer NFTs as in-game rewards, which circumnavigate some gaming laws.
Aside from the gaming side of the industry, numerous poker NFTs have made headlines, whether released by celebrities or grabbed headlines for other reasons.
Poker, NFTs and The Metaverse
Poker NFTs seem like a natural fit for the metaverse, where strict gaming laws do not apply, as real money does not change hands. There's a good example of this to be found in ICE Poker, another P2E project like Polker. Known as metapoker, players can obtain wearable NFTs, which grant access to games and can lead to certain in-game perks. Of course, these NFTs are also collectible and tradeable, much as they are in Polker. It's certainly a growing sector and one with tangible benefits for players, so much that musician Akon has thrown his backing behind the P2E platform Polker recently, helping bring the sector into the mainstream.
Poker Stars Dropping NFTs
Whilst poker and the NFT space seem best aligned in a P2E experience, there's no moving away from the fact the earliest and indeed most lucrative NFTs were one-off pieces of art, often cultivated and sold by celebrities and artists. Names such as Beeple, a one-time struggling artist, became synonymous with the NFT boom after his work sold for huge sums of money, and certain top stars followed suit.
One of those stars was poker legend Phil Ivey – his 'Legendary Bluff in Poker History' sold for the cash equivalent of $120,000. It depicted a game between him and fellow pro Tom Dwan, and was sold as being 'symbolic of the essence of poker and as an immortalized NFT it is a cultural heritage'. Other poker professionals have released NFTs with a little less fanfare; Tony G released some of his poker phrases as NFTs in 2021, which proved to be hugely popular. This mimics the wider industry, which has seen stars of track and field drop NFTs for fans to collect.
Poker Brands and NFTs
Indeed, some of the biggest providers of poker games have also gotten on board with NFTs. With P2E proving successful, and individual players making their names known in the NFT space, it stands to reason that providers such as the World Poker Tour and World Series of Poker would get on board. The likes of Patrik Antonius, Andrew 'LuckyChewy' Lichtenberger, Brad Owen, Joseph Cheong and Johnnie 'Vibes' Moreno all signed up to have their images released as NFTs for the World Poker Tour. The World Series of Poker, the game's premium event, collaborated with the carbon-neutral blockchain WAX in late 2021 to release their range. These included video format NFTs which featured clips of some of the world's top all-time players, including Doyle Brunson and Johnny Chan.
Conclusion
Poker and NFTs seemed well aligned. Given the technological advances within the online poker industry, the potential of P2E and crypto poker rewarded with NFTs is obvious. However, as a secondary avenue, it's worth considering standard NFTs depicting the moments and players that made the game great when deciding which NFTs to buy.