Lost Relics
Lost Relics is a famous first and only Action Role Playing game. This game came into existence thanks to one talented programmer, Cliff Cawley, who developed it from start to end. Known for making the game all by himself, he is the example for the best coders of today. 
Earnings are paired with human activities such as cooking, looting, communication, and caring for pets. The game is currently available to download for Windows and iOS, with no chance for Android or iPhone mobile users yet. 
Many players claim that the Lost Relics, or Forgotten Artifacts (as it was named previously) take after other games: Diablo, Torchlight, and Runescape. Though they all share similar features and have a common goal, the Lost Relics game offers better visuals and a more 'polished up' look altogether. Read more about the opportunities in the game in this Lost Relics game review. 
The game is powered by the Enjin blockchain and its central goal is to come into dungeons, overcoming different monsters and void traps, and not only survive but also find chests with shadows tones and gold. These two are the game's main currencies. However, the game has much more than you can initially notice. In this Lost Relics review, you will find more details to guide you.
What Is Lost Relics?
What is Lost Relics, and how has it become what we know today? The game was first released on the 23rd of May in 2019, and at that time, only a pre-alpha version was available. This was the talk of the news. Today, it exists in an updated form, and since it has introduced NFT items, it has outperformed its rivals. 
All NFTs involved in the game are available for buying on the marketplace Royal Emporium or Enjin market: virtual items are bought with gold, whereas shadow stones can buy NFTs. Player interaction here takes place only in the main chat or through buying items directly from their hands. 
Starting to play Lost Relics is quite easy: first, go to the official website, then register and wait for a while. However, buying a week's pedant will let you break free from the waiting and get instant access, along with other perks such as entrances to premium dungeons. 
What is Lost Relics game growing into? As the one-man army game is getting new updates, it is filled with new monster characters, new ways on the map, new items, and occupations. For instance, the recent July 20
How to Play Lost Relics?
Since blockchain games like this offer much freedom in action, there are countless ways to start the game and keep going there. Normally, a newcomer should begin with very basic items and go to seek treasures or take part in quests in the land of Tamulth. 
For the first entrance into a dungeon, but it's only this time. So how to play Lost Relics as a beginner and not fail? The popular advice is to avoid fire and attempt to kill rivals to collect good loot where blockchain items might be hidden. The Lost Relics is an item-centered game, given that they not only are expensive but ascribe exceptional powers and skills to its holders.
One of the first things to remember as you play Lost Relics is that every virtual item (even the one you have brought around) is lost when you die. Other legit methods to create your own treasury besides opening treasure chests include these on the list:
Reselling between players

Mining (with the help of a Pickaxe tool meant to mine resources, however, other tools are required if you come out of the forest area)

Woodcutting

Fishing

Strengthening your game skills

By 'inspecting' containers or breakables in adventures (they are sometimes rare blockchain items)

Earning as prizes in raffles

The easiest way: through giveaways or collaborations (as a rule, given when you either follow instructions or scan a QR code)
How Does Lost Relics Work
What should a player know before they start playing Lost Relics? Although it seems simple to play Lost Relics, some people are tempted to quit as it's not so easy to keep going after an unsuccessfully completed dungeon, whether they have the status of newbies or are much more seasoned players. However, the game becomes much more enjoyable if you get Power Pedants, which give different membership benefits like extended access. 
In the Leaderboard, you can see statistics, ratings, and earnings per every aspect of the gameplay. Other useful places include Shop for buying pets, wearables, etc., at the mentioned cost, and Marketplace where NFTs and virtual items are.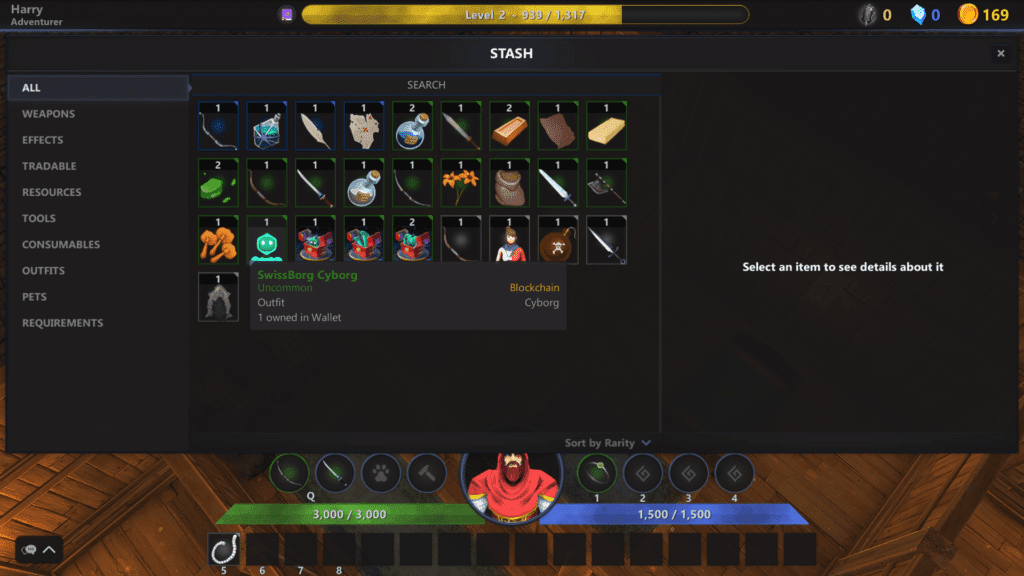 Ok, but how does Lost Relics work in adventures? 
There are 4 types of in-dungeon trips: 
Arcane Pits

Forgotten Chambers

Olkepth Caverns

Mount Olkepth
In every dungeon, you can move, collect things, and take part in fights rotating the screen and zooming as you like. You are also to ruin obstacles on the way to chests – rooms to be attacked, hazards like natural phenomena with poison or lava, etc. A trip is finished if you both survive and find the exit, which is not always easy to find (sometimes one has to kill monsters to open it). 
One great tip that you can use for victorious adventures is controlling your movements and watching out for attacks. For instance, if you combine SHIFT + Right Click, you freeze up, giving you a chance to prepare a trap for the enemy until they manage to do it for you.
How to Make Money on Lost Relics?
To resume the ways to make money on Lost Relics, here is how you can do it: 
Visit dungeons, find, and collect precious NFTs to put them for sale in a marketplace. 

Visit different places to pick shadow stones, collect them, and withdraw them later once the number hits at least 100. 
One more reward is taking out gold coin rewards from boxes and barrels after you go through all quests. They are used for buying, selling, and exchanging valuable items in the marketplace. Everything you earn within the game will be stored in an Enjin wallet and managed in the Royal Emporium. That is how to make money with Lost Relics.
How Much Can You Earn In Lost Relics?
The question 'how much can you earn in Lost Relics?' rarely has an accurate answer. It all will depend on how motivated you are. It also includes what price you are willing to pay, how much time you invest, and if luck will count you favorable. 
The main game's coin is Enjin (ENJ). The token is backed up with shadow stones (SS) – just a separate division of ENJ. There is also gold used mainly to trade in-game property. 
The amount of earnings will grow if you open more chambers, strive to succeed, and find rare items such as legendary weapons, transcendentals, mythical artifacts, etc. Many virtual items of these types sell for $100 to $5,000 in crypto equivalents. So the odds are huge that these items are going to grow as time goes by, especially with the fact that the game doesn't lose its fame. 
It goes without saying that to earn money in Lost Relics more steadily, you will need to adopt or work out a good strategy.
Conclusion
Lost Relics is a unique game that explains its ongoing relevance and growing attention to it in the NFT sphere. Its obvious pluses are a variety of environments for gameplay and obstacles, as well as a neat system of storing funds and selling virtual items. Moreover, the recent updates have made the game even more exciting, with the real Role Play mode coming in, so our prediction is it will catch on and on. 
Still, there are downsides, too: some plots appear too repetitive, especially if one only started the gameplay, and earnings are not very easy. The problem is also that the Enjin blockchain, the first gaming blockchain ever to be created, now has powerful competitors. WAX, Polygon, Solana, and BNB Chain make the competition fierce and offer somewhat more unpredictable turns of NFT games than the Lost Relics do. 
These days, the Lost Relics game is the evergreen classic, and even its drawbacks are gradually turning into pluses as the game is updated. 
Let's start?
Start earn money playing Lost Relics right now!