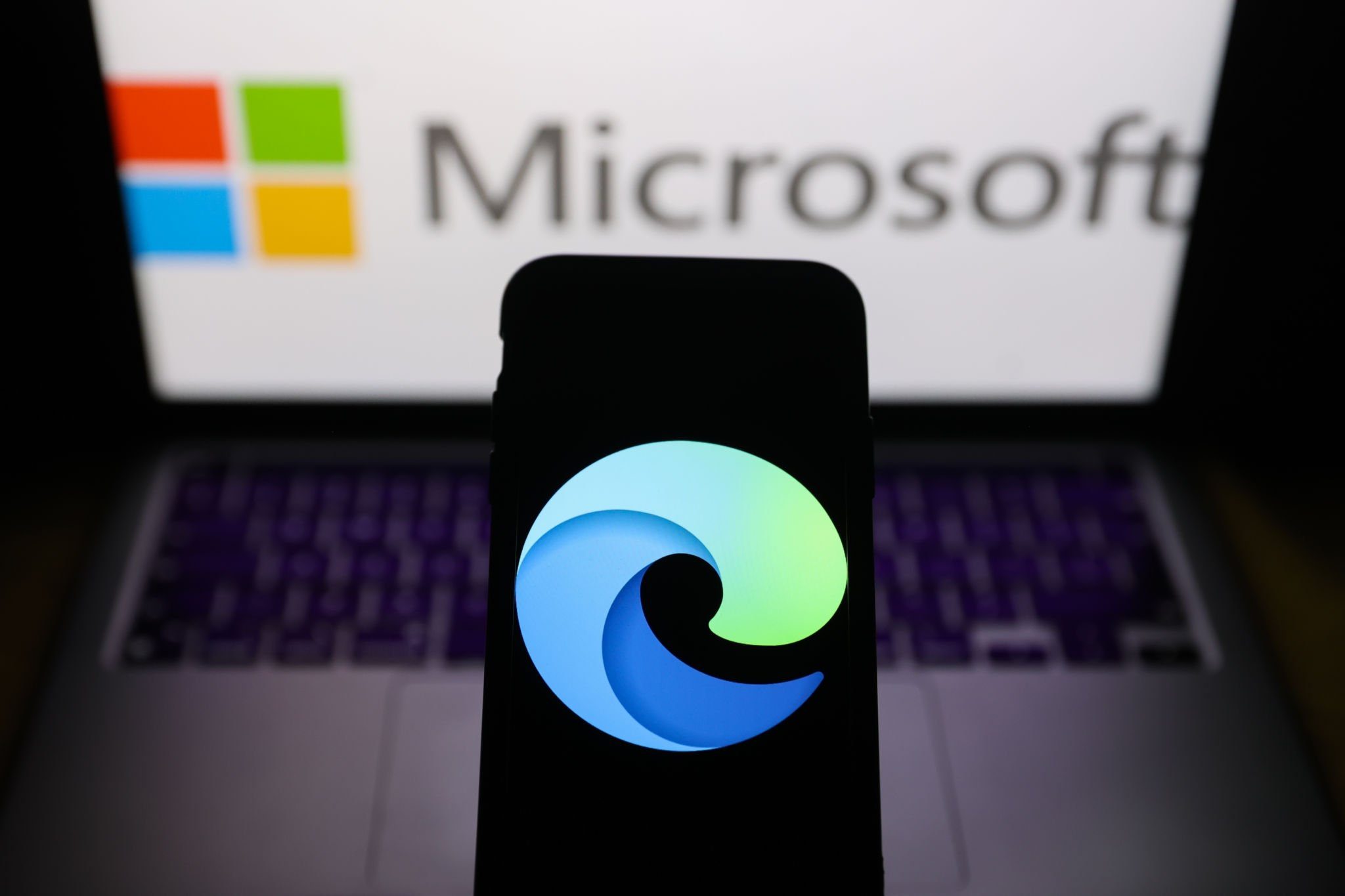 March 24, 2023
How Microsoft is Leading Cryptocurrency adoption with the New In-built Edge Wallet
What is Edge wallet? The Edge wallet is a cryptocurrency wallet built into Microsoft's web browser of the same name, with the purpose of managing digital assets including NFTs. It functions like any other digital wallet but with a few additional benefits.
With all the latest innovations in blockchain technology, using decentralized currency has never been easier than today. Now with Microsoft's upcoming offering, users are looking forward to seeing how the tech giant influences the crypto landscape. A built-in wallet could prove to be a very convenient way of managing your cryptocurrency while you browse the internet.
Many online shopping platforms accept Bitcoin as a payment method, not just but most of the popular cryptocurrencies are also accepted widely. Elon Musk's Tesla, Inc allows customers to buy the company merch with Dogecoin, which is the only digital currency the company accepts at the moment. Initially, Tesla did say it would allow customers to buy cars with Bitcoin, before discarding the idea for environmental concerns. That said, you can find many major companies that have started adopting cryptocurrency, including Ignition's bitcoin casino which allows for cryptocurrency deposits for traditional casino games.
When will Microsoft ship the Edge wallet to its customers?
The Edge wallet is still in the process of making. It was reported that Microsoft has been testing the latest Edge feature internally for a while now, but the release timeline has not been specified yet. According to The Verge, the tech giant has plans to ship the digital wallet to users in near future. Microsoft's description of the Edge wallet says that it has "simplified experiences that make Web3 easier to interact with," and that the developers have "integrated security features to protect you from unsecure addresses or apps."
Understanding the importance of Edge Wallet
Since its rebirth as a Chromium-based browser a few years ago, Microsoft has regularly updated Edge by adding new features and improving the existing ones. Now, with the upcoming addition of the digital wallet, the web browser will further increase its appeal to larger audiences. Another thing that adds value to Edge wallet is user confidence in a built-in option that is usually lacking in third-party extensions.
The Edge wallet is an indicator of major tech companies actively contributing towards the development of the cryptocurrency industry and encouraging the use of decentralized currency. Many expect that Microsoft's effort will surely make other tech giants follow the company's lead in making blockchain technology mainstream. Moreover, the integration of a digital wallet in the widely used browser will make it convenient for users to do crypto transactions across online platforms.
Edge Wallet is part of Microsoft's ongoing research project on blockchain technology
Microsoft aims to advance enterprise adoption of blockchain technology and is also actively working with the blockchain community to help innovate the industry. The tech behemoth has been researching the technology for the last few years. The company is working on developing its own blockchain applications, and the Edge Wallet seems to be one of its latest efforts. The tech giant has also been continually active when it comes to supporting Web3 projects.
Understanding Microsoft Edge Wallet's relationship with Web3
Many popular cryptocurrency wallets out there allow consumers a gateway to Web3, and from Microsoft's description of the Edge wallet, it will also make Web3 accessible to its users. MetaMask mobile app is among those popular wallets that come with built-in web browsers that allow users to explore Web3.
For those who are not familiar with Web3, it is the latest version of the internet that is based on blockchain technology, and as you might have guessed, it is also decentralized. Within the Web3 ecosystem, users can access an array of dApps (decentralized applications) powered by blockchain tech. Decentralized Internet means no single entity has control over it, ownership is distributed among the users.
Why is blockchain technology the future?
Blockchain technology is important because it has revolutionized how people around the world do business and manage data. Blockchain technology allows for fast transactions at extremely low fees compared to traditional card payments.
Blockchain is also immune to hacking, as your personal data is anonymized, and the information is shared across a network of computers that can only be accessed with special permission. The inherent privacy that blockchain provides has opened several possibilities for the future and is one of the many reasons why major tech companies are extensively researching the technology.
Conclusion
The innovations in the blockchain landscape have opened the doors to numerous possibilities. Security, privacy, and censorship, which are all matters of huge concern, have been eliminated with the help of blockchain applications. Now that corporations like Microsoft are investing in blockchain technology, it is only a matter of time before cryptocurrency becomes mainstream.