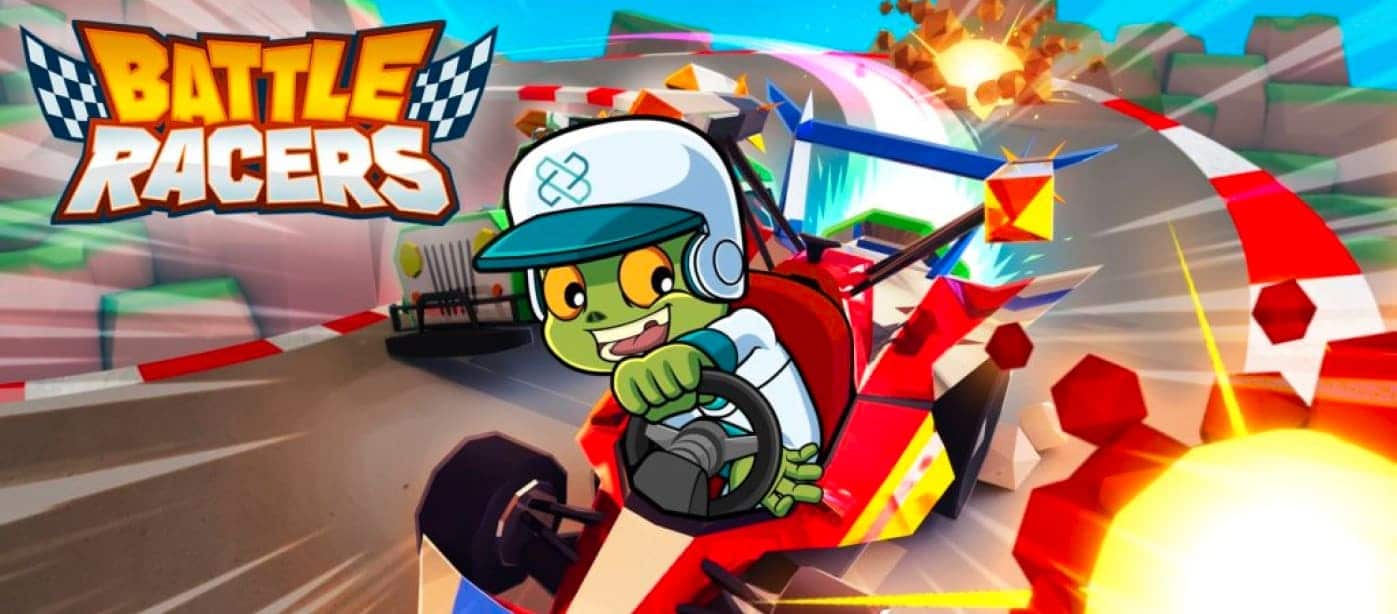 Battle Racers
Here's the Battle Racers game review. Commentators at Blockchain Gaming Network report the action occurs inside an enormous car with multiple arcade-like tracks called the Battle Racers arena in Decentraland. In this hard-to-miss arena, gamers can: practice, competitively race, learn and watch others
The Practice tracks are free to train on. Only cars not on the blockchain are permitted on them. Decentraland rents out vehicles to new gamers who don't already own one.
At a low price, drivers can race others on Competitive tracks. To compete here, you must own an on-chain or "minted" vehicle. Win enough races, you earn a loot crate of new car parts.
In this Battle Racers review, gamers will learn which auto components yield the best stats for them. For instance, some may like car handling more than speed or defensive play over the offensive. Choose the accessories that best match your style of play.
What is
Battle Racers?
What is Battle Racers game? According to the Battle Racers Medium page, it's a game where players plan, assemble and race their virtual cars around tracks that defy gravity. But before you run your new vehicle competitively around those tracks, you must erect it first.
Assembly takes place in a virtual garage in Decentraland. In this garage, you pick and choose the car components you want to purchase and use. When you buy the pieces to outfit your virtual vehicle, you tokenize your new creation into a non-fungible token or NFT asset. In other words, you're creating a digital asset that's forever tracked on the blockchain.
What is Battle Racers? It's a magical place where minted cars compete, and their win and loss histories are recorded on the chain. These individual racing histories combined with distinct car parts and weapons make these NFTs valuable to collectors and other drivers.
How to play
Battle Racers?
How to play Battle Racers? In the Battle Racers' article, "Sneak Peek: Cars Parts!" every vehicle consists of four main components for construction:
Body
Front
Rear
Wheels
Each part enhances car's performance in two main ways:
Body – Speed and Durability
Front – Power and Durability 
Rear – Steering and Speed
Wheels – Power and Steering
Durability is the amount of damage a car can take from enemies' weapons before blowing up and rebooting.
Speed is the top velocity a car goes on straight parts. It only goes faster using weapons.
Like Speed, Steering is the top velocity on turns, and only weapons use makes it faster.
Power is how the car accelerates in both turns and straightaways.
How to play Battle Racers better? Drivers update cars with $SCRAPS. In-game currency earned by racing. There's a limit called Rarity, here are its status levels:
Common – Level 3
Rare – Level 6 
Epic – Level 9
Legendary – Level 12
How Does
Battle Racers

work?

How does Battle Racers work? Expert reviewer, Chris Bell, states once you pick your car parts and assemble them, you choose one of two tracks. Then, walk up to positions 1 – 4 and select a lane. Next, you're able to deploy just two of the following four weapons:
Shield 
Trap 
Missile
Boost
A Shield blocks missiles coming towards you. They take 15 seconds to reload.
Players release trap weapons behind them to slow down rivals.
Gamers attack foes with missiles. They're more accurate in straightaways and replenish in 15 seconds.
The Boost increases the automobile's power, with a 15-second lag between boosts.
To start playing Battle Racers, gamers use the "WASD" keys to guide their avatars around the screen, states Chris Bell:
To step forward, press "W"
To walk to the left, press the "A"
To march to the right, press  "D"
To step backward, press "S"
How to make money on
Battle Racers?
How to make money on Battle Racers? Players use $SCRAP as the in-game currency to improve their money-making car NFTs, as stated in the Battle Racers' article, "Sneak Peek: $SCRAP." Here's a list of the two ways gamers obtain this currency:
Salvaging Parts
Racing Rewards
Sometimes drivers need to salvage parts from a car already on the blockchain. Parts are easily swapped on practice cars before they are tokenized or "minted." However, once minted, a car's parts are no longer swappable.
You can disassemble minted cars to get needed parts, but you lose their valuable recorded histories. You rake in some $SCRAP value for "burning" or losing that part's racing record.
Competitive racing is the primary way players collect $SCRAP. But, there's an entry fee for joining the Competitive races and Tournaments. Fortunately, you can pay it with some $SCRAP crypto coin. Make money with Battle Racers by entering races today.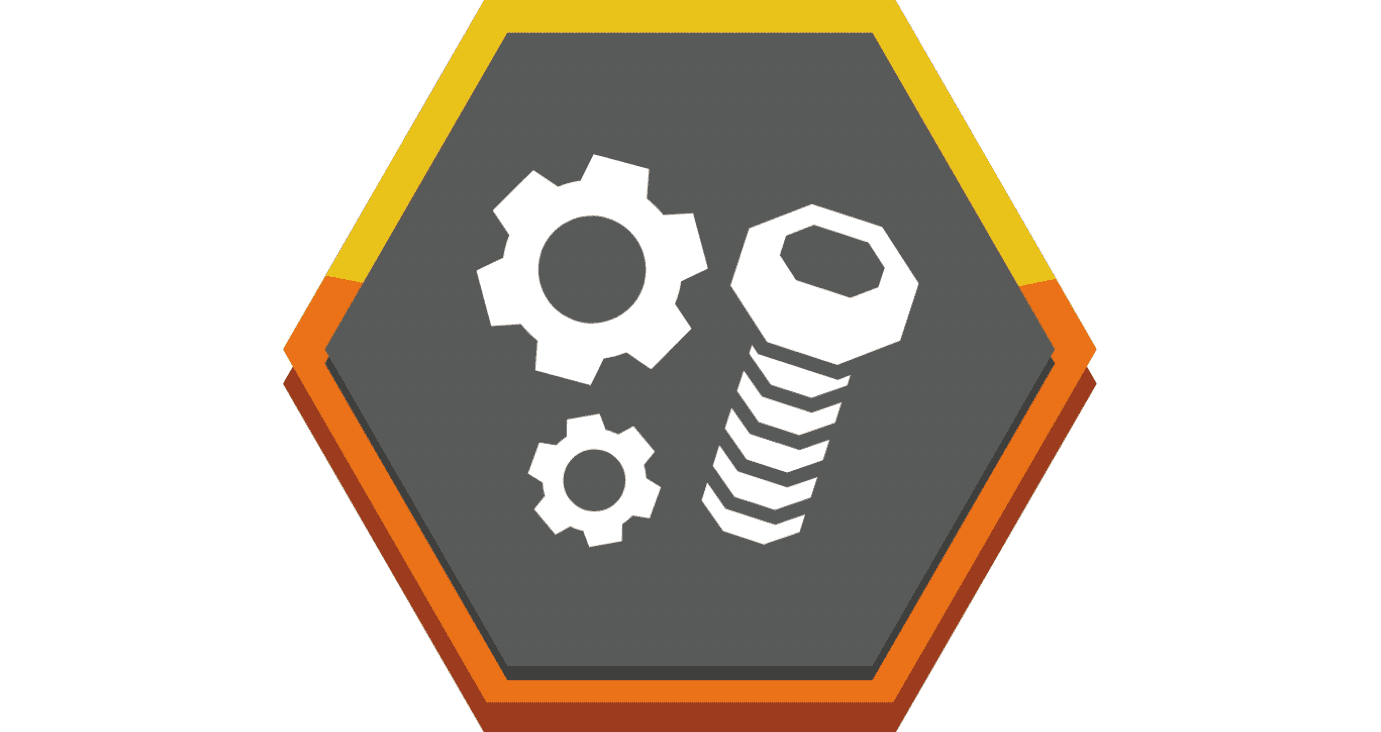 How much can you earn in
Battle Racers?
How much can you earn in Battle Racers? NFT experts report when players buy additional auto parts online from the Open Sea marketplace, there's a 1.99% commission fee. But, half of this cost funds the prize pool for future Tournaments.
To earn money in Battle Racers, drivers collect $SCRAP tokens by racing and salvaging parts. In March 2021, the creators of Battle Racers generously airdropped 14K of these tokens to its fans. In August 2021, according to Polygonscan, there were 20,501 $SCRAP tokens in circulation.
The Battle Racers game has raised approximately 700 ETH or a value of $2.3MM through its pre-sale in the crypto market. What's the prediction for future earnings? It depends on how popular the game is in the gamer community. It's still popular after 27 years and ranked #5 by the TechTimes in 2021. Which means the sky's the limit in terms of earnings.
Conclusion
Are you a fan that loves to race virtual cars on tracks that defy the laws of physics? Do you enjoy spending time in garages tinkering with auto parts making the perfect vehicle? Do you want to own your creation as a valuable NFT and trade it for cryptocurrency or cold, hard cash? Are you into cool games?
If yes is the answer to those questions, Battle Racer is the best choice for you.
Battle Racers has legit reviews for gameplay from industry leaders like TechTimes. Play it on your mobile device, whether iOS (iPhone) or Android (Samsung). Or download it to your laptop or your desktop PC.
Why not get started now as a racing star and content creator on Battle Racers? Who knows? Your creation could be in the news as the next million-dollar NFT.
Let's start?
Start earn money playing Battle Racers right now!